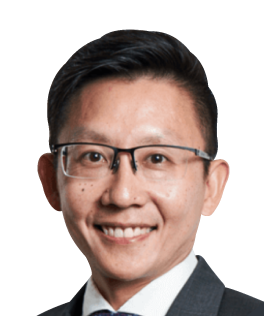 Dr Edwin Tan
Consultant Orthopaedic Surgeon
Consultant Sports & Reconstruction Surgeon
MBBS (Spore), MRCSEd. Mmed (Spore)(Ortho), FRCSEd (Edin)(Orhto)
Dr. Edwin Tan is an orthopaedic surgeon specializing in sports medicine and adult reconstruction surgery, with particular expertise in upper limb conditions. Dr Tan graduated from the National University of Singapore with an MBBS and subsequently an M.Med (Orthopaedic Surgery) degree, before going on to attain Fellowship of the Royal College of Surgeons (Edinburgh). 
Dr Tan has garnered years of experience working in numerous public hospitals across Singapore, attaining both the MOH Health Manpower Development Plan (HMDP) Award and the Service with a Smile Award in 2015. Dr Tan actively participates in overseas orthopaedic conferences, is involved in medical research, and has published in reputable medical journals.
Dr Tan is committed to excellence in orthopaedic care and employs the most current arthroscopic and open surgical techniques to manage a wide spectrum of sports-related injuries and other orthopaedic conditions. From recreational athletes to national representatives (both local and abroad), his dedicated management has helped them return to an optimal level of health and performance. 
Compassionate and competent care of patients forms the core of his practice, and he brings this belief with him whilst performing surgeries in frequent mission trips. From China to Papua New Guinea, the mutual exchange of knowledge and techniques have resulted in improved clinical outcomes and patient satisfaction